Website
I applied for this fanlisting on August 17, 2008. This fanlisting was officially approved on September 22, 2008 and officially online on Sunday, November 16, 2008.
Affiliates
If you have a related fanlisting and would like to affiliate, please contact me.
Layout Information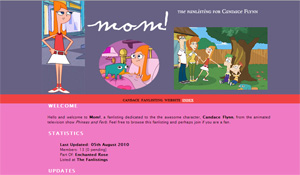 The fonts used for Layout 1 are Violation, Will&Grace, Lucida Sans Unicode, and Verdana.
The fonts currently used on this website are Lucida Sans Unicode, Verdana, Trebuchet MS, Cool Dots, and Inspiration.